Dave DiGregorio
SEO Consultant in New Jersey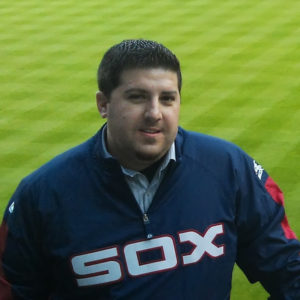 Dave DiGregorio is an experienced digital marketer located in northern New Jersey. He's been in the digital space for over a decade now, focusing on organic growth and brand recognition. Dave is currently employed as a Local SEO Specialist & Account manager for one of the best local SEO companies in the world — and loves every minute of it.
Dave learned SEO the unconventional way: through trial and error, and without a mentor. Out of necessity, he created his first website in high school and had to learn everything on the fly. When he got to college, he wrote his first blog and quickly learned about the true value of good content. After college, Dave landed a job with a company that had no social media presence and took it upon himself to create the profiles, share content, and engage with fans. All of that molded him into the professional that he is today. Now, Dave continues to fine-tune his craft by attending search marketing conferences, reading SEO blogs, testing theories, and strategizing with his fellow colleagues — making sure he's always up-to-date on best practices and techniques.
---
Dave also does freelance SEO work for small businesses throughout New Jersey. This work ranges from creating website content and managing paid search campaigns to interacting with fans on social media. He's worked on all types of websites, from newly-launched sites to established ones with thousands of pages of content. Usually, most sites just needed a quick tune-up, but there have been a few that needed a complete overhaul of content, design, and SEO.
Are you interested in finding out how your website is performing? You can contact Dave today for a free website audit. He'll show you how your website stacks up against the competition, and also point out all of your opportunities for growth within your niche market.
---
Personal Life
Dave currently lives in rural New Jersey with his wife, 2 kids, and border collie. This coveted location is filled with mountains, trails, lakes, and lots of farmland – making it both quiet and beautiful. It's also equidistant from New York City & Philadelphia, so weekend getaways are just a short road trip away. Dave also dabbles in photography, so feel free to check out his photos on Instagram.
Dave will be sharing some insightful SEO and marketing tips on the blog, so be sure to check back every so often for updates.